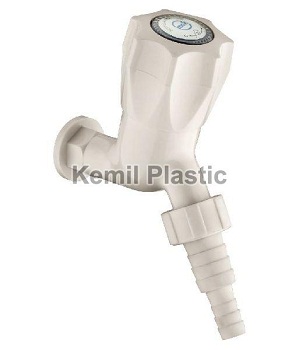 Bibcock is a category of the tap used to control the flow of water in the supply pipe or drain. To clarify, a nozzle bib cock is a wall-mounted water tap with a lowered bent nozzle that allows people to change the water supply on and off. It is generally used in outer areas like gardens, garages and toilets, bathrooms, and sometimes in washbasins. You can buy wider varieties from leading Nozzle Bib Cock Manufacturers online.
Types offered by Nozzle Bib Cock Supplier
Bibcock is a unit of taps. However, there are diverse types of bibcocks available at the nozzle bib cock suppliers, and each style has its unique characteristics. In terms of design, it can be divided into three types, like one way, two way, and long body. Moreover, bibcocks can also be categorised based on compressor/washer type, functionalities, and slide type.
Structure of A Bibcock
There are many types of bibcocks available. get the most efficient washer type bibcock. This one is the primary and most used type of tap. It comprises an inlet that connects with the main water supply line, an opening that lets the water out, and a body.
Firstly, when you look at a bibcock, you will find a handle connected with a rod that goes inside the body. This spindle comprises of threads at its downward and a hole underneath. Right down the handle, there is a packing nut that keeps the handle and the tap body together. On the upper side of the body, there are also some threads carved where the spindle sits inside the body.
Also, there is a disc-type washer, and a little rod called a jumper. Here the washer jumps inside the jumper, and then the jumper goes inside the spindle hole. Thus, the washer cannot move. Just slide up and down where the washer sits on the valve seat.
Bibcocks have male threads on the waterway. But some have outlet threads too. The outlet thread supports it to connect pipes from outside.
How does Nozzle Bib Cock work?
You rotate the handle anti-clockwise when you turn it on. For every backspin, the spindle drives up through the thread and discharges pressure from the washer. When the spindle moves at a specific distance, it gives space for the washer to slide up. Then the water pressure coming from the main pipe pushes the washer up from the valve seat. As a result, the valve seat opens to give water the passage to come out.
Where to get them?
Contact one of the top Nozzle Bib Cock Suppliers in India to get the best quality taps in bibcock style. They are available to offer wider range through a user-friendly website. Following are the features of top suppliers:
-Huge storage facility to meet the bulk demand
-Timely delivery at the market-leading cost
-Appropriate standards of quality
-A wider range of bibcock and other taps
-Practice transparency in business
-Able to deliver anywhere in the country